Formulate. Comply. Manage.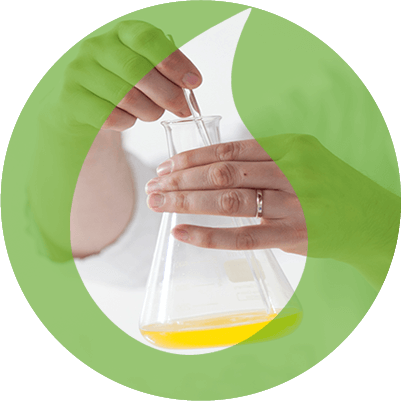 Formulate. Comply. Manage.
Cosmetri software empowers cosmetics and personal care companies by streamlining operations, accelerating product development and ensuring compliance with ever more stringent regulations. Our industry-leading applications are Product Manager for cosmetics PLM and Cosmetri GMP for cosmetics GMP compliance, including ISO 22716. Cosmetri software is fully scalable and used by small brands up to corporations with an annual turnover up to $20 billion.
What our clients say
Anokha Skincare
Cosmetri allows me to collate all of my formulations, ingredients, and compliance information in one location which can be accessed readily. It has become an indispensable tool in my work. Cosmetri allows me to remain highly organized and ensure that I am meeting compliance requirements.
Nina Naidu
Managing Director - Anokha Skincare
Cosmetic Laboratories (Aust) Pty Ltd
We have demonstrated to our auditor how raw materials and production dispense lists are managed using Cosmetri and therefore we have successfully achieved the GMP ISO 22716 certification again this year in early 2021.
Francesca Li
Quality Manager, Cosmetic Laboratories (Aust) Pty Ltd
JLP Cosmetics
Cosmetri has revolutionised our workflow. From thirty spreadsheets a day to one slick software application and hours less work. I wish we had found it sooner!
Jasper Dicker
Director - JLP Cosmetics
Green Angel Skin Care
We are a skin care manufacturer and Cosmetri is an invaluable piece of software that is central to our manufacturing processes. The service is fantastic, and queries are dealt with in a timely and helpful manner.
Philip Devery
Compliance & Development - Green Angel Skin Care
Enjoy Divine Nature
What I love about Cosmetri is that I know for sure we are compliant with the regulations as long as we are using Cosmetri. It keeps my products and business safe.
Priscilla Rolvers
Cosmetic Scientist - Enjoy Divine Nature
CR Formulations
Cosmetri is without doubt the most comprehensive and user-friendly compliance software for our industry. We used it to obtain and maintain our GMP ISO-22716. From the management of raw materials to final batch protocols the system just delivers.
Tim Burt
Operations Manager - CR Formulations
Beauty Trading BV
We have been using Cosmetri software for some time, upgrading to the Enterprise version within one year. The software saves us a lot of time in the business and provides an efficient system for organizing and managing our products. The support is also excellent, fast and friendly!
Robin Pieters
CEO - Beauty Trading BV
Laponie Skincare
What I love about Cosmetri is how easy it makes R&D work. I can easily create stability testing programs and manage multiple formulations. It basically does the work of one employee. Having used other similar R&D software, cosmetri is superior to all of them due to its high functionality and ease of managing large amounts of data.
Jaana Ailus
Head R&D - Laponie Skincare
HFB Labs
HFB Labs rely on Cosmetri's Product Manager for ensuring the compliance of our formulations and management of regulatory data and documents. The software is invaluable for formulating new products with user-friendly tools that enable precise control of ingredients used in different clients' formulas.
Asher Jones
QC and Compliance Chemist - HFB Labs
PDeXperts Safety Assessors
We are using Cosmetri for the last year mainly for regulatory reasons. It made our daily business a lot more efficient. The software is easy to use and covers most of our needs. Support is impeccable, the few times we had to contact them they answered promptly and solved the issues within a very short time. Summarised, a highly recommended software suite if you are working in the cosmetic field!
MC Shin
Safety Assessor PDeXperts - PDeXperts
Phytovero GmbH
We started our business three years ago and began using Cosmetri immediately. I was so happy that we found a software that covered all our needs. From formulation planning, PIF generation to safety data analyses and calculations (SEM, MoS etc). Without this powerful tool it would have been impossible to fulfill all the compliance and regulation tasks in reasonable time. Nowadays, we use every function of Cosmetri, and this software is at the heart of our business. Last month we realized our ISO:22716 certification. Cosmetri and all the documentation provided was a real big help. 
Bernhard Keller
CEO - Phytovero GmbH
Cosmetics Laboratories (Aust) Pvt Ltd
The company has been using Cosmetri software since 2018, migrating from Excel to an application that provided them with a new system and tools fit for purpose for the rapid growth experienced in the business since then. To facilitate this growth, the company needed to increase efficiency, improve quality management and reduce the overhead of achieving ISO 22716 certification.
PDeXperts
We were approached by a Korean company and asked if we can manage the CPNP submissions for them. I realized as a chemist, that this was not particularly difficult to achieve, but managing all the various documents manually would be the biggest challenge. I discovered that Cosmetri had solved this problem – the data and documents can be easily managed and are available for export at anytime.
CR Formulations Pty Ltd
We were transitioning from a small to medium-sized business and were lacking the processes, controls, and compliance tools we needed for taking the business to the next level. For example, we had no version control or traceability of what had been changed when and by whom. Management of our raw materials was very difficult, and we lacked documentation and proper processes. Inventory control was also very time consuming and cumbersome. We needed to tighten up a lot of our processes to prepare for GMP certification.
Ginkel's Cosmetics
We are using the software daily for our production management, making our PIF, quality management and all the other basic steps that we need. Cosmetri software has evolved in the past few years and there are lots of possibilities which are new for us. We especially use the production management tools, raw materials management, safety data and all the documents that are required to generate the PIF.
Software Features
Product Manager and Cosmetri GMP provide comprehensive software tools for the following: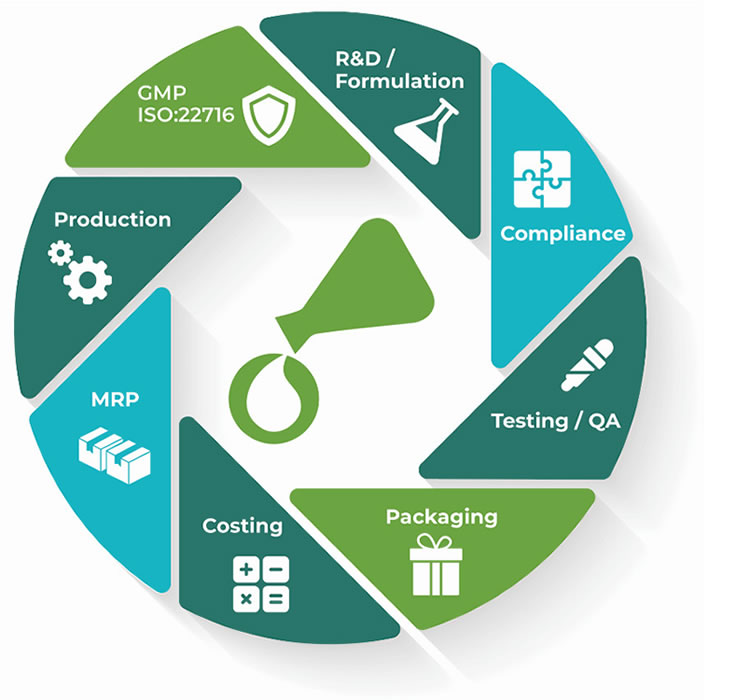 Request a Software Demo
Click below to submit your details. You'll be assigned a specialist from our team who will guide you through every step and answer any questions.
Discovery Session and Software Trial